Blitz, Valletta
Project managers:
Director, Alexandra Pace – alexandra@thisisblitz.com
Programme Director, Nicole Bearman – nicole@thisisblitz.com
Blitz is an independent, not-for-profit, project space which supports experimental and radical arts practice in all its forms. Blitz is a space to develop ideas, build relationships and nurture creative talent. Blitz operates within a four-level, 400-year-old Valletta townhouse, which has been repurposed into a site for residencies, exhibitions and education, and a social space for the creative and the curious.
Blitz is a curated space with a focus on contemporary existence, its constant state of flux, and the ubiquitous presence of digital culture. Our mission is to work closely with artists, curators, writers and researchers who are articulating these trends through cross-media and trans-disciplinary practice.
Blitz is supported by Arts Council Malta through a Cultural Partnership Agreement. The Blitz Residency Programme is supported by the Valletta 2018 Foundation.

Central Saint Martins, University of the Arts London
Artistic directors on the project are the academics and artists
Emma Talbot – e.talbot@csm.arts.ac.uk
Mick Finch – m.finch@csm.arts.ac.uk
The University of the Arts London (UAL) – UK is Europe's largest specialist arts and Design University, with more than 3,000 academic, research and technical staff and about 19,000 students from more than 100 countries. Established in 2004, UAL brings together six arts, design, fashion and communication Colleges: Camberwell College of Arts; Central Saint Martins; Chelsea College of Arts; London College of Communication; London College of Fashion; and Wimbledon College of Arts. UAL is actively engaged in research and innovation as well as artistic, cultural and education projects. In the latest REF (UK Research Excellence Framework) 31% of UAL research was classified as 'world leading', and its overall quality profile placed it in the top 25 of UK Universities. Central Saint Martins (CSM) is internationally renowned for the creative energy of its students, staff and graduates. It is organised around nine programme areas: 1) Art, 2) Product, Ceramic and Industrial Design 3) Culture and Enterprise 4) Drama and Performance; 5) Fashion; 6) Graphic Communication Design; 7) Spatial Practices; 8) Jewellery and Textiles; 9) Foundation and Access to HE. CSM has an established and thriving research community with over 80 PhD students ranging from practice-driven investigation to theoretical study.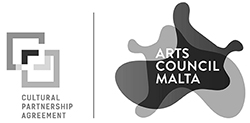 Arts Council Malta
Arts Council Malta (ACM) is the national agency for development and investment in the cultural and creative sectors.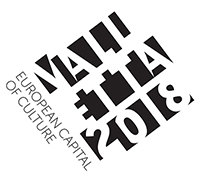 Valletta 2018 Foundation
The Valletta 2018 Foundation is driving cultural, social and economic regeneration in Valletta and the Maltese Islands through collaboration, exchange and innovative practice.The Valletta 2018 Foundation is responsible for the European Capital of Culture programme in Malta. The programme consists of events and projects developed with various local and international communities. It is being developed organically in preparation for the year 2018.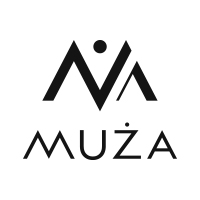 MUZA collection
MUZA is the new National Museum of Art in Malta and Heritage Malta's flagship project for Valletta's capital city of culture title in 2018. It represents a significant development in the history of museums in Malta as a new museum typology in line with the latest developments in Europe and elsewhere. It shall promote greater participation by the community through a story-based narrative of display and related objects and empower a broader range of access tools to experience heritage and culture.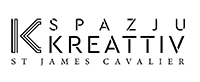 Spazju Kreattiv
Spazju Kreattiv is the artistic programme of St James Cavalier, Valletta. Guided by the principles of Identity, Diversity, and Legacy, the aim of the Spazju Kreattiv programme is to act as a catalyst for all forms of creative expression. To learn more about Spazju Kreattiv and its guiding principles, visit www.kreattivita.org.

British Council Malta
The British Council is the United Kingdom's international organisation for cultural relations. The British Council creates international opportunities for the people of the UK and other countries and builds trust between them worldwide. We call this cultural relations.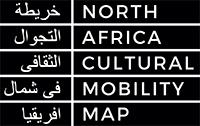 NACMM
The NACMM – North Africa Cultural Mobility Map is a research and info-platform about residency and mobility initiatives for artists, writers and researchers interested in travelling and developing projects from within North Africa. The aims of the NACMM are to promote a better understanding of the socio-cultural contexts of the region and to strengthen artistic and research collaborations between North African countries. Our objective is to bridge the gap between different cultures through mutual understanding and knowledge sharing.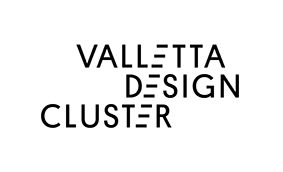 Valletta Design Cluster
The Valletta Design Cluster offers an environment and framework for the support and promotion of design activity in Malta. The Valletta Design Cluster offers emerging and established designers and firms from the broad field of design a shared and dedicated space for working, learning, collaboration, innovation and mentorship. It also defends and promotes design as a driving force for economic and social value in Malta and abroad. As a national institution, the Valletta Design Cluster promotes:
the visibility of design and the design sector in Malta
the strategic value of design for economic competitiveness
the social value of design and its ability to improve quality of life for communities and individuals
the internationalisation and attraction of talent and investment to Malta's design sector
the global export of products and services designed in Malta
cooperation and collaboration between designers and public administration, policy-makers, businesses, researchers, institutions and NGO's
knowledge transfer and support to enrich the professional skills of designers and design agencies while promoting high professional standards
design education between and within communities

Roberto Cimetta Fund
The Roberto Cimetta Fund and Valletta 2018 Foundation have been collaborating since 2015 to improve and increase mobility of artists in the Euro-Arab-Middle East region.
Both the Roberto Cimetta Fund and Valletta 2018 see freedom of mobility as essential to the development of the arts and strongly support the right of the artist to travel freely. In the context of Valletta's title of European Capital of Culture 2018, where Valletta is physically and culturally a crossroads and meeting point in the centre of the Mediterranean, this fund aims to aid mobility, communication, collaboration and exchange between diverse cultures and to contribute to local, community participation in the arts in the broader context of the Euro-Arab-Middle East geographical zone.